Are Visionary Leaders dying out?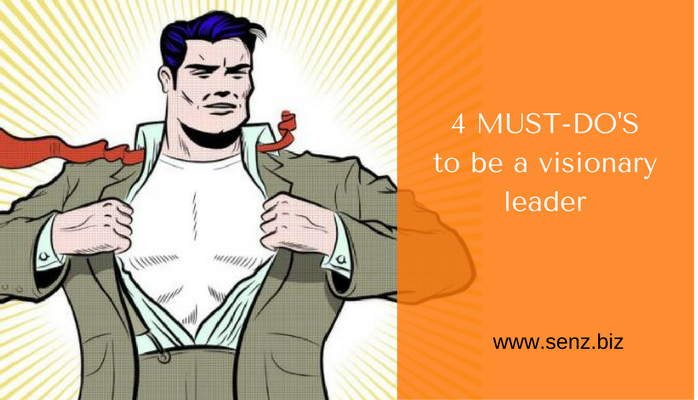 Is visionary leadership for business gurus only? Or can it be for anyone running day-to-day business? Being visionary means creating and conveying an appealing sense of purpose. It is about winning the hearts and minds of your employees. This is something you can learn. In this article you read how.
In summary, this is what visionary leaders do:
Create a shared purpose. You cannot expect your team to be innovative and change if they do not know the direction in which they are headed. It is up to the leader to set the course and give a bearing for the future. You need to make sure that you can paint a clear picture, that it is concise, easy to understand and inspiring. This is the first step to win the hearts of your team.
Make it comfortable for their team to follow the new direction. Change is always uncomfortable. Your brain loves to follow the well known routes. This helps you greatly in daily life. For example, you will immediately pull away your hand when you coincidentally touch something really hot. However, your brain protests when you want to make a change. So, secondly, you need to make it easy for your team to follow your strategy. You need to win their heads, too
Let me share some more details.
4 MUST-DO'S to be a visionary leader
1 KNOW YOUR FACTS AND FIGURES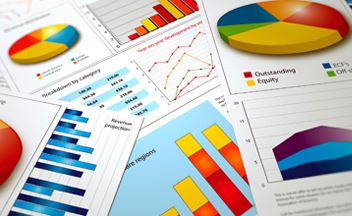 In order to create a vision, you first need to know where you are now. This means that you need to first gather baseline information. How?
– Talk with people at all levels of your organization. Ask: What do you think our current state is? How are we doing? What do we need?
– Closely observe your day-to-day business to identify what can be improved
– Collect all market insights & trends. What is currently happening in your market? What is the role & behavior of each of the stakeholders (competitors, buyers, influencers, government, etc.)? What about your own company's role and behavior? What is happening?
– Collect and evaluate all financial information. Look at your performance and productivity markers.
– Take intentional actions to identify patterns and discover new opportunities, like studying other industries and attending events outside of your area of expertise.
Share your findings with your team to check your conclusions and get them engaged.
2 CREATE YOUR PURPOSE

Leaders who gather facts and figures develop a gut sense for critical long-term versus short-lived changes. Together with the answers to the following questions, those insights will assist in imaging what might be possible for your organization.
Consider your market and all players. And ask yourself:
– What is missing in this market? What is not fitting?
– What would you like to change, solve or complement?
– How can you solve the problems of your target group?
Once you have a basic vision, test it out on others. Ask early adopters and criticasters: 'what could possibly go wrong with this thinking? What haven't I thought about?'
Using this strategy, you can test out your vision and identify potential challenges while taking early strides toward gaining supporters.
3 COMMUNICATE WITH ENERGY AND COURAGE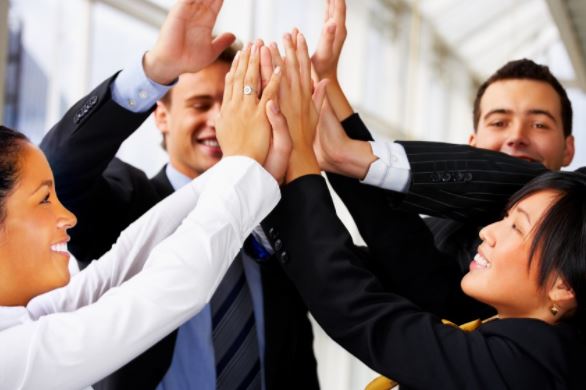 If you want to inspire people to innovate, to change the way they do things and to achieve extraordinary results then you have to be passionate; passionate about what you believe in. You have to communicate that passion every time you speak.
The active support and participation of others can greatly accelerate your vision, while the lack of support can make even the best ideas irrelevant.
Focus on the things that you want to change, the most important challenges you face and be passionate about overcoming them. Your energy and drive will translate itself into direction and inspiration for your people.
4 PERSONIFY YOUR VISION. 

Once your team is on board with (and fully understands) your vision and the steps necessary to get there, you must live everyday with intent to personify your vision.
Everything you do, even little things, should be done with the intent to execute your vision. In other words, BE the vision you want to see. This will significantly impact how your team works. They will begin to work with intent, too.
Along with practicing what you preach, it's important to be an inspirer for your employees.
Want to learn more about how to establish this in your organization? Book a free strategy session.
By using the skills above, you can become a visionary leader.
Visionary leaders are the best to be and have because they can see the result long before it happens.
With visionary greetings,
Karin van Zuilen
Senz – innovation & change management, www.senz.biz
p.s. Want more strategies to improve your team performance? Click here to get access to the  5 steps to improve your team performance