The 6 steps to drive successful organizational change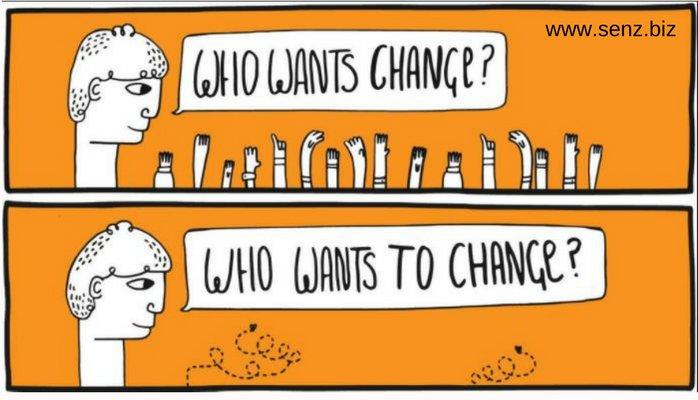 'Our people are not heading into the same direction
Too many ad-hoc activities are going on
We expect more initiatives and commitment from our employees'
These are internal challenges many of my clients (in mid-sized and large organizations) are facing.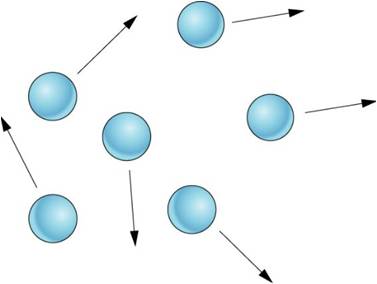 And that is not the only thing. Many external things are happening at the same time:
0  Unpredictable economy
0  Restrictive government regulations
0  Continuous increasing competition
This means that their market position and revenues are at stake and the team morale is lowering.
Mediocre companies cut budgets and initiatives, and lower prices.
A few excelling companies use 'downtime' to shake things up and choose for a 'change management' program to:
0  Boost the internal drive & productivity
0  Improve customer loyalty
0  Generate growth by new innovations
However, change management is not always that successful; 75% of the programs fail to reach their objectives.
Poorly managing change has many consequences, like:
0  Customers and other stakeholders begin to feel the negative impact
0  Productivity declines for a longer duration than necessary
0  Employee morale suffers and divisions between "us" and "them" begin to emerge in the organization
0  Stress, confusion and fatigue increase
0  Valued employees leave the organization
Each of these consequences can be addressed and mitigated if a project includes a structured approach to the people side of change.
Employee engagement is the critical component. If individuals don't make changes to their day-to-day work, an organizational transformation effort will not deliver results. It does little good to create a new organization, design new work processes or implement new technologies if you leave the people behind.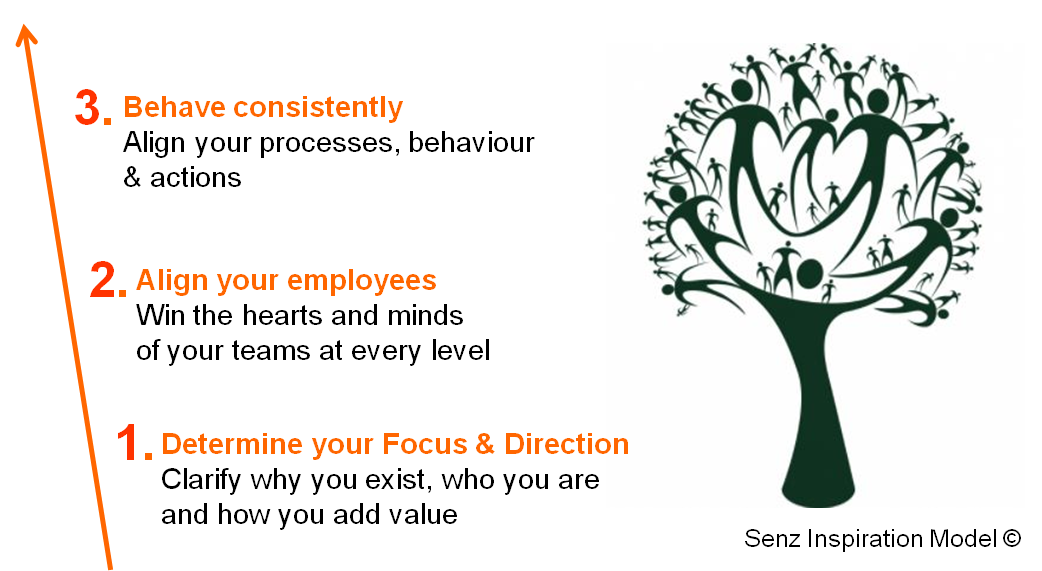 Effective change management should follow the following principle:
Know why you exist, who you are and how you add value.
And live up to this in all you do, in all processes, in all materials and
in the behavior of your employees.
Dove is a lovely role model. They advocate that every woman is beautiful (WHY), Dove offers products that deliver superior care and make women feel beautiful (WHAT). And this is their HOW:
0  We always feature real women, never models
0  We portray women as they are in real life
0  We help girls build body confidence and self esteem
They apply this everywhere: in their packaging, advertising and in their Dove self-esteem project. This project helps young people develop a positive relationship with the way they look. They are highly successful.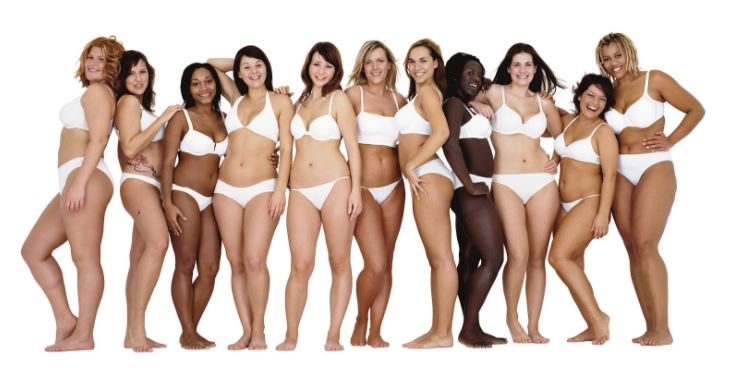 So, be consistent in everything you do and say!
The Senz Biz Growth Model©, based on Mazlow's theory of human needs, follows a structured process and uses a holistic set of tools to drive successful individual and organizational change.
The 6 steps to drive successful individual and organizational change
1. Establish Urgency
By defining a shared problem, the initial commitment to begin the change process is mobilized. Challenges trigger our survival mechanism and make us take action.
2. Build Powerful Coalitions

Support the change and remove the obstacles by using the input of frontrunners and criticasters. Belonging to a group is one of strongest human needs, which can be used to your benefit.
Read more: 7 strategies to turn passiveness into initiative
3. Create Direction
Turn on your source of inspiration by developing your WHY, WHAT and HOW. This creates a framework for your strategy, actions, leadership, structure and processes.
4. Lead by Example

Safety
Support the implementation of your strategy by creating a safe environment. Use the 5 essential factors that drive accountability and productivity in your team to develop and implement action plans.
Read more: 5 essential factors to get your team into action
5. Inspire Contribution

Recognition
Use the added value of each of your team members to create quick wins and build on the change. Research shows that productivity of teams improves by 50% if team members play the role that they are good at.
Read more: How to increase your team's productivity by 50%
6. Make it stick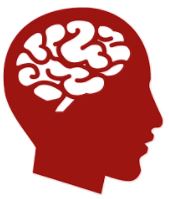 Survival
Create a supporting environment by aligning the processes, structure, skills, systems, leadership-style and staff recruitment to your identity.
Following these steps will help you:
0  Developing a framework to give direction to all activities
0  Creating systems, processes and measurements to improve the efficiency in your organization
0  Getting buy-in for the change from your employees at every level
Interested to see what Senz can mean to you and your business?  Contact us today for a free strategy session.
With inspirational regards,
Karin van Zuilen
Senz – innovation & change management, www.senz.biz
p.s. Want more strategies to improve your team performance? Click here to get access to the 5 steps to improve your team performance