Brain Rule 5 – to turn failure into success

How to avoid a sub-optimal marketing campaign
Many marketing-campaigns are sub-optimal. This article covers the 5th brain rule, a very basic one, but many marketers forget to use it  in their brand strategy and therefore lose many clients.
Why do people show up at the event of your competitors and not at yours? Why don't they buy your new vitamin product or invest in your new technology?
Psychology plays a big part when people make a decision. Offering pleasure and a better future is not a main driver to getting them into action. That's why you shouldn't focus on pleasing your clients.
What kind of person is most likely to buy a hamburger? Right, somebody who is hungry! Not the people who just like hamburgers or those who have had hamburgers in the past. Although those last two groups could be good leads, too. They need to be hungry… So what does this mean?
Let me give you another example.
Who is most likely to buy your weight management product? An overweight man or a lady who needs to fit into her evening dress to meet her new lover? It's the lady. Why? Because, like the man who is hungry, she is facing a problem, that she wants to solve.
Avoiding immediate pain is much more motivating than gaining immediate pleasure. This means that, talking about the direct benefits of your product will not immediately grab people at first. When do you immediately take action? Not if you are promised something nice in the future. You take action if you want to move away from a negative situation.
Problems (pains) trigger our urge to survive and make us take action
The 5th Brain Rule says: Focus on the Pain, not on the Pleasure
Your reptilian brain, that takes the decisions, wakes up if there is a problem. It will tell you: be careful, danger! And will immediately be alerted and take action in order to survive.
The 5th brain rule is related to the most basic of all Mazlow's needs: the need to survive. Haven't you heard about Mazlow, yet? Read the first brain rule to learn more.  The need for survival is the need for food, drink, shelter, sleep and oxygen. If you are cold, sick or hungry you will do your utmost to change this situation.
So, what can you do take bring this rule into practice?
How can you make people decide for your brand, event, therapy, company or hospital, using brain rule 5?
1 Describe the real PAIN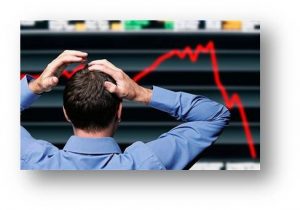 You can press the Survival Button of your clients by describing their pain.

Domino's Pizza shows a good example. They knew that their consumer's true pain was not that they didn't have pizza. The real pain was in not knowing when the pizza would arrive. By installing an online ordering system that tells you exactly when your pizza is on its way, they increased sales exponentially.

So, find out what the real pains of your ideal client are. Ask them, search which posts have many reactions, check which books on your topic score high on Amazon. Mention their problems in your communication, so they will feel understood and feel the urge to take action.
2 Translate your USP's into Survival Triggers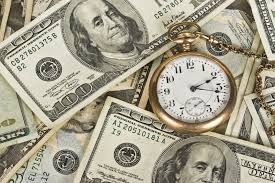 Translate your USP's into the impact it has on financials, time, relationships, health or happiness. These have a real impact on your clients.
For example: a kidney clinic helps clients to improve their lifestyle. That's a USP. How can you translate this into survival triggers? Improved lifestyle can result in less dependence on others and therefore improved happiness. Less dependence on others is a stronger trigger than an improved lifestyle. Also improved mobility and less time that you need to spend on check-ups are strong triggers.
3 Create Scarcity and Urgency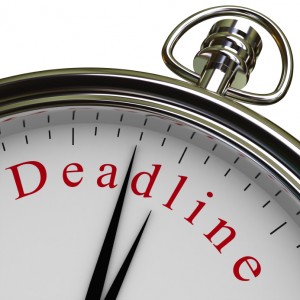 Show your clients that they need to be fast in order to not miss out on your offer.
How this works? Your survival button is pressed when something is taken away from you. You will immediately take action. May be you have heard of FOMO before: The Fear Of Missing Out. This is one of the most impactful psychological strategies you can use to increase the success of your marketing efforts and brand promotion.
People hate it if they miss out of something. A study states that 69%of millennials feel a fear of missing out when they cannot attend some sort of event. This applies to users of all age groups!
So, use phrases like:
Don't miss out
Only 10 places left
Tomorrow higher price
4 Create Contrast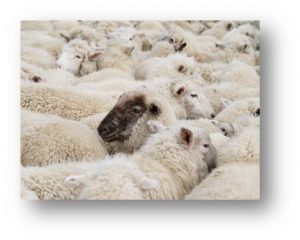 Be very clear about where you are different than others. This makes it very easy for potential clients to choose for you. This can be done by a contrast-rich description versus the competition, but even better by a picture.
Our reptilian brain, which takes the decisions, is very alert to contrast. Our forefathers were alerted to a sudden movement in a calm landscape or any other change. This helped them to survive.
Brain Rule 5 triggers your customer's need to survive. This makes them take action. So, it is not about listing the mode of action of your product, what kind of services you offer or even your USP's. Knowing and listing your customer's problems triggers them. And offering them a scarce solution that they should pick urgently helps them make up their mind. Apply brain rule 5, help your clients solve their problems and create a unique position!
Do you know more ways to trigger the need to survive? Share them in the comments.
Want to learn more ways to build a leading market position? Click here:
How you add 95% to your influential power
3 Do's & Don'ts to engage your customers
Don't introduce your brand without using these 3 strategies
10 ways to increase your revenue through trust
With survival greetings,
Karin
Senz – brand positioning & client attraction, www.senz.biz
p.s. Want more strategies to build a leading market position in the healthcare or services market? Click here to get access to our FREE resources with the newest marketing strategies and Senz & Brain Tips